About Us
At shdallotal.com we love every passion and interest on Earth because it is a reference to your UNIQUENESS. And to spread exactly that...is our core vision:
To help you Express Yourself. To support you at
.
Since we know you want all sorts of custom products, we got you covered with highly professional suppliers and production houses that we keep in close contact with and vet daily so that they fulfill our intense selection process.
No matter where you are, who you are and what you are passionate about we want to be able to provide you with custom products that help you Express Yourself...to help you express who you really are!
That's why in shdallotal.com you will find a custom collection for every profession, hobby, sport, passion or anything you might think of.
So whatever you're looking for, we plan to have it there for you. And if it's not, then hit us up and let us know, so we can negotiate or produce the best deal for you in no time. We are and would like to be here for YOU for a lifetime.
Whatever you need, it's right here on shdallotal.com.


HOW OUR CLOTHES ARE MADE?
We want you to feel good about wearing our clothes and using our products — not just because they offer you a way to show your
support for animals and the environment, but also because they're ethically and responsibly made.
Being transparent about our manufacturing process is important to us, so here's everything you need to know about how our clothes and products are made.

MADE TO ORDER, NOT TO WASTE


We are an online store and we
ship our products internationally. At first glance, that may seem to undermine our commitment to operating in an environmentally friendly manner.
But consider this:
Traditional brick and mortar stores generally require goods to be shipped to them from long distances, they may regularly throw out or shred products they don't sell, and their customers drive to their locations to shop.
Unlike most clothing brands, to the best of our ability, we print our clothes on demand.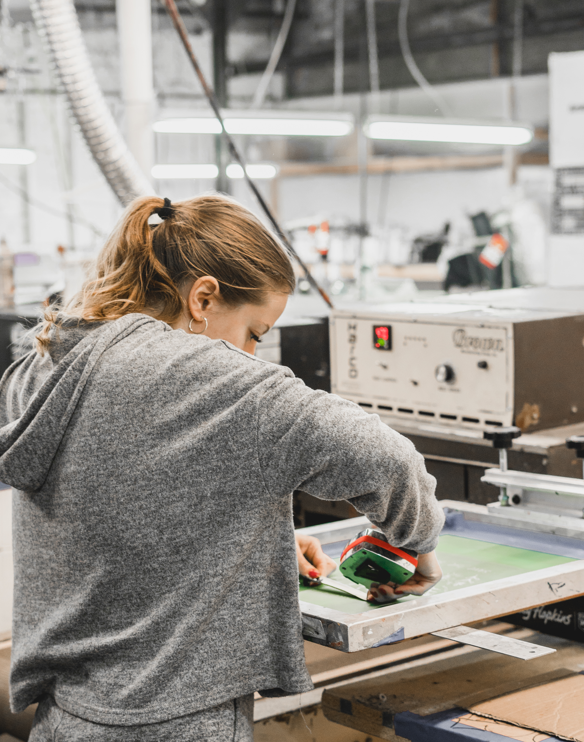 WITH LOVE FOR THE PLANET

We're doing our part to protect the planet and operate sustainably by minimizing the impact of our shipping and manufacturing processes. We do this by:




WHY WATER-BASED INK?
It's free of dangerous chemicals like PVCs and phthalates
It can be cleaned up using water - not harmful solvents
It soaks into fabrics, so our designs move and stretch, without cracking or fading with wear